Thank you for visiting us! If you are a repeat customer, we sincerely appreciate your loyalty. For new visitors. you will find that our videos will really help with demonstrating how our products work. Feel free to contact us with any questions. We are always glad to help.
---
NEW Bluetooth AROMA BEAM for large areas with regular ceiling height. Will scent up to 2500 square feet. You control the Start/Stop times days and scent level with your Android or iPhone!
Excellent for clothing stores,churches, lobbies, restaurants, banquet rooms, hotels, motels, leasing offices, retail etc.
Start with 2-3 Scent Bars and add one as needed every 2-4 weeks.24 month Warranty. Use stand alone or wall mount directly or with included bracket.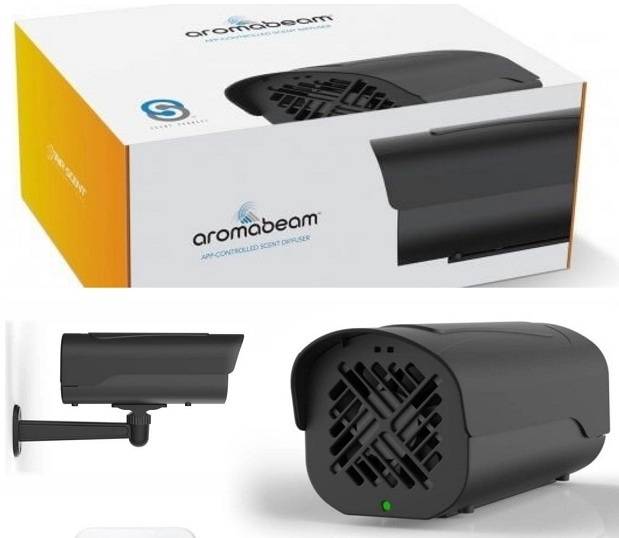 SALE - $339 FREE Shipping 4 FREE Scent Bars!
30 DAY MONEY BACK GUARANTEE! (All Products)
SCENT BLASTER For Homes and Small Business
Our flagship dispenser used by thousands of satisfied customers.Simply plug and play all around Home Air Freshener System. Will scent up to 1,000 square feet with normal height ceilings. No messy sprays or burning candles! Start with 1 Scent Bar and add one every 2 - 4 weeks. 24 Month warranty all parts.
---
The Bluetooth SCENT BREEZE Oil Diffuser is great for Large Areas and rooms with HIGH celings.
Will scent up to 3,0000 square feet, depending on air flow. You control Start/Stop times, days and scent level. Uses an Android or iPhone. A full bottle 16 OZ will last 90 days with normal use 10 Hours per day.
Comes with everything you need. FREE 4 oz bottle of oil and FREE Shipping. 30 Day Money Back Guarantee.
SALE ! Take $30.00 OFF
Use Promo - BRZ30 at checkout
OFFER EXPIRES - April/30/2019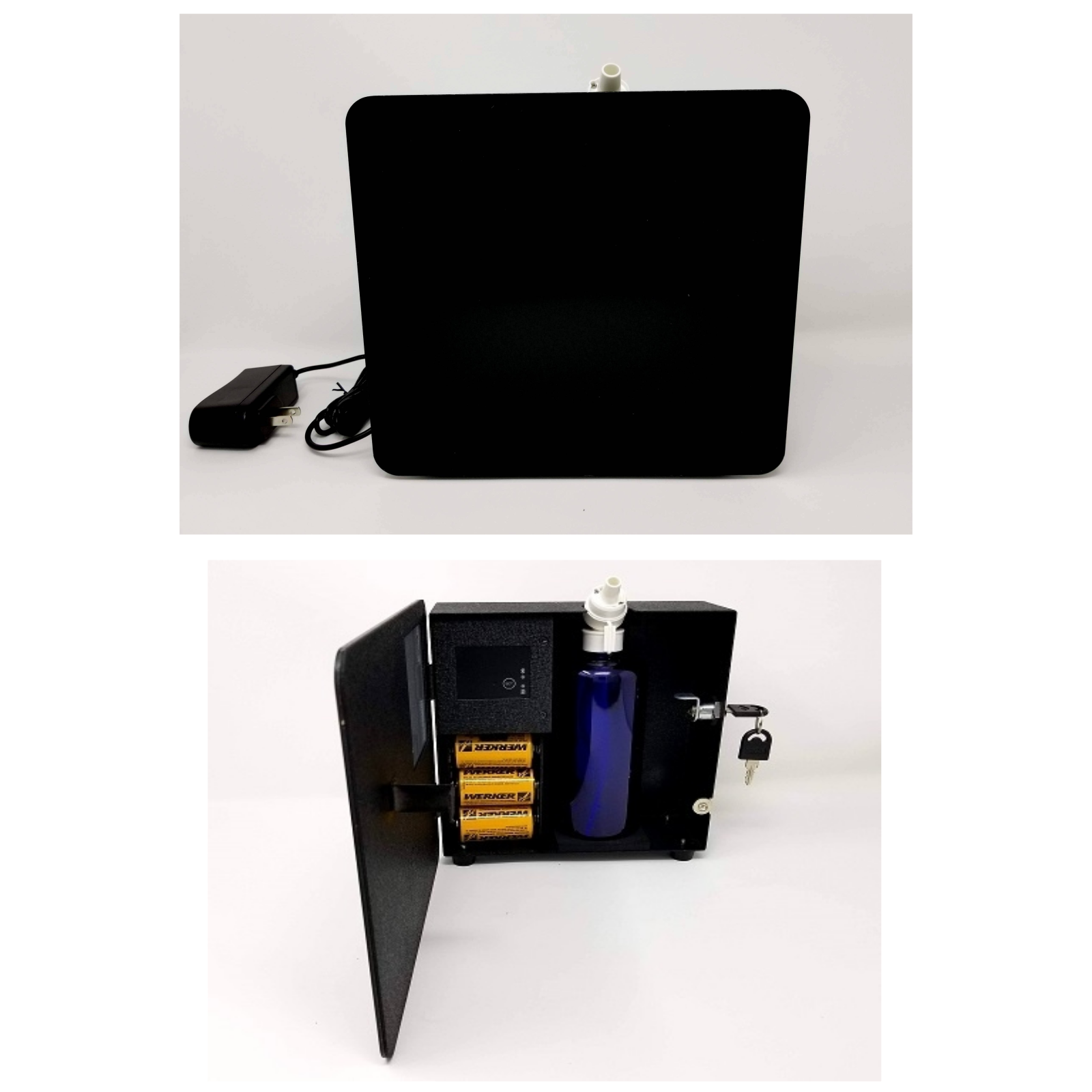 How long do the Scent Bars last?
Generally you should start with one or two bars in the Scent Blaster and 2- 3 in the Aroma Beam Then add more bar every 2 - 4 weeks. If you like a stronger aroma, you can double the amount of bars. For the Aroma Beam, do not exceed 4 bars at a time. It is better to have a maximum of 4 bars so the air flow circulates better.
How long does the Scent Oil last?
For the Scent Breeze machine, you will probably keep the scent level no more than #3 (10 is max) If you are running the machine 8 hours a day, then 4 ounces should last at least 30 days. The SCENT BREEZE bottle holds about 16-oz so that will last 90 pays plus!
How long before my order is shipped?
We ship almost all orders within 24 hours of purchase and follow up with tracking by email. If your order is placed on a Friday or the weekend, the order will be shipped out the following Monday
Our Aroma Beam & Scent have an automatic 24 month warranty on all parts. The Scent Breeze & Scent Tower have an automatic 18 month warranty on all parts. Through our experience, you will get years of service of the oil diffusers are not run on maximum strength. The average for good performance is level 1 - 3!