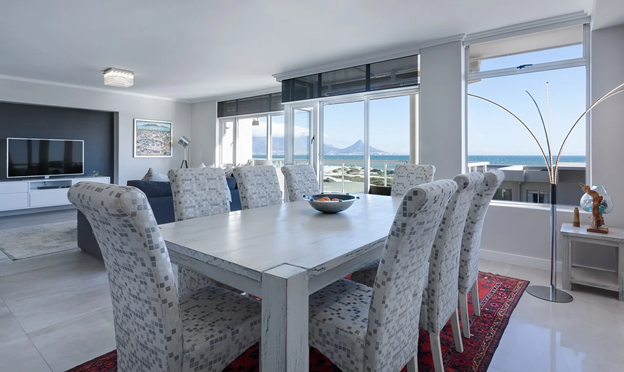 With the right combination of conveniences and eye-grabbing renovations, you can transform a house into a profitable vacation rental property and a source of secondary income for years to come. The ideal situation is to make your rental property feel like a luxurious version of home away from home. Here are a few ideas to get you thinking in that direction.
Green Air Scents has fresh, relaxing, and energizing scents that can effectively neutralize odors in your vacation rental. Visit our website to learn more about our odor-controlling products!
Vacation Rental Is a Business
If you're serious about getting into the game, then you'll need to set yourself up as a legal business entity in your state - ideally an LLC for its flexibility and legal protections. You need the business entity documentation so that the bank will give you a business bank account, which you need when you're seeking funding for the start of your new endeavor. The bank account further separates your personal and business finances which your tax person will appreciate when April rolls around.
Deep Clean
What looks clean to you may look different to someone who's decided to spend their vacation in your property. Vacation is a major expense for many people, and your guests will insist that their getaway be pristinely clean and aesthetically pleasing. Deep cleaning goes way beyond changing the sheets, sweeping the floors, and wiping off the counter space. Your carpeting should be steam cleaned, hardwood flooring needs to be buffed and polished, and the bathrooms should be completely free of mold and mildew. Deep cleaning should always be a top priority.
Charming Conveniences
People on vacation value conveniences just as they do at home. Keep plenty of pens, pencils, tape, chip clips, Tupperware containers, corkscrews, kitchen utensils, and wipes on hand so your guests don't have to go out of their way to get them. These are simple conveniences that help make the place feel like home. If your guests want to open a bottle of wine with dinner but can't find a good corkscrew, it's not the end of the world, but they'll almost certainly appreciate the convenience you've provided if there's one on hand.
Five-Star Upgrades
If your property is near or among beautiful surroundings, like snow-capped mountains or white sand beaches, outdoor additions that emphasize the scenery offer top-dollar return on your investment. A beautiful and well-conceived patio with a hot tub, firepit, and grill gives your guests plenty of reason to enjoy their vacation outside. Your guests will enjoy a cocktail in the evening before dinner or a nightcap under the stars before bed.
Front Door Impressions
If it's true that first impressions last the longest, think about what you could do with a visually arresting front door entryway. It's an aesthetically pleasing feature that makes for terrific curb appeal and leaves guests with a lasting memory of their stay. A dark wood front door, with flourishes like new reflective street numbers, a decorative front mat, wicker chairs or rockers, and some greenery will entice would-be guests and make vacationers want to come back for more.
Bathroom Remodel
According to Freshome.com, a remodeled bathroom can recoup up to 67.2 percent of its cost. A luxurious new bathroom with a new vanity, toilet, and Jacuzzi will give guests a healthy dose of luxury living during their week or two away from the cares of home and career.
Think in terms of luxurious and convenient if your rental property could use an overhaul. Adding plenty of small conveniences and combining them with strategic, well-thought-out upgrades can give your guests the best of comfortable, stylish living with much-appreciated amenities that make their stay just a bit more enjoyable.
Image courtesy of Pixabay